Shannon Soignier
Attorney, RN
Address: 2855 Main Ave
Suite B 101
Durango, Colorado 81301
Address: 2855 Main Ave
Suite B 101
Durango, Colorado 
Our Attorneys
Meet the team working for you at the Soignier Law Firm in Durango, Colorado.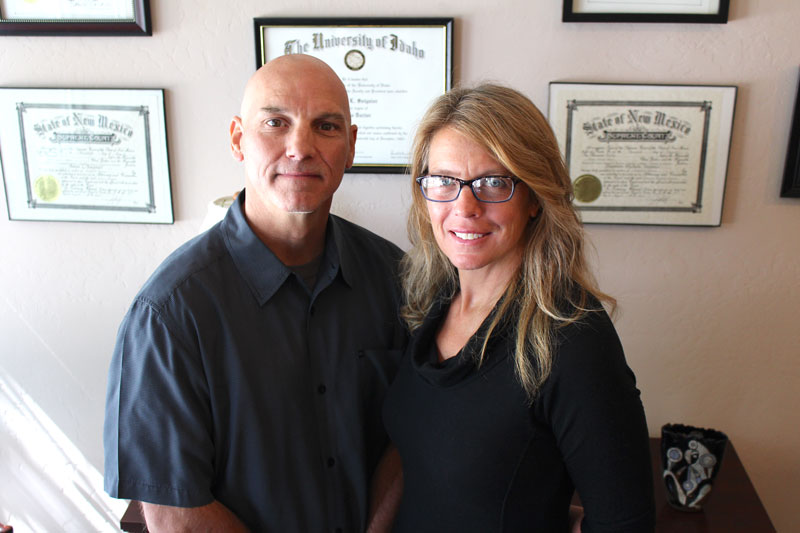 Amos L. Soignier is originally from Southern Louisiana. Mr. Soignier received a BA from Fort Lewis College in 1999 and his law degree from the University of Idaho School of Law in December of 2003, and has practiced law in Durango since 2004.
In addition to his law practice, Mr. Soignier is an avid outdoorsman, enjoying Colorado activities like hiking, camping, boating, ski, snowboarding and the like. Mr. Soignier has lived in the Durango area for over 20 years and is intimately familiar with the Durango community and caters to the needs of families in the southwestern Colorado.
Areas of Practice
Elder Law
Probate Litigation
Estate Planning
Guardianship Litigation
Trust Litigation
Power of Attorney Abuse
Shannon Soignier is a partner at The Soignier Law Firm, LLC. She is an experienced attorney who has represented workers' compensation claimants before the Office of Administrative Courts and social security claimants at their social security hearings.
As a former Registered Nurse in varying clinical settings, Ms. Soignier has reviewed and evaluated thousands of pages of medical documents in both her nursing practice and in her legal practice. She understands the challenges associated with complex cases that involve voluminous medical records.
Ms. Soignier graduated from Fort Lewis College with a BA in International Relations in 1999 and received her law degree from The University of Idaho College of Law in 2003. As Durango residents, Ms. Soignier and her husband enjoy the outdoor lifestyle afforded by the unique Colorado climate and beautiful setting of the Rocky Mountains, including skiing, snowboarding, snow shoeing, hiking, camping and river rafting.
Areas of Practice
Personal Injury
Workers' Comp
Durango Lawyers that Work for the Compensation You Deserve
Contact Us About Your Case
Durango Lawyers serving Colorado & New Mexico
If you have a case that you need reviewed or have any questions about how to proceed, please fill out the form below and contact our law firm. 
2855 Main Ave. Suite B 101
Durango, Colorado 81301
Soignier Law Firm
2855 Main Ave. Suite B 101
Durango, CO 81301